Country Style, Energy Efficient house plans.

The Country Volume 1 Planbook includes a range of 13 energy efficient floor plans and 3d images. There is a range of different plans and styles to suit your individual needs, we can also alter plans to better suit your needs if required (charges apply).
Once payment has been received, an easy to read PDF file will be emailed to you with room guides, simple plans, and 3D images. Most importantly all homes are designed to be energy efficient and suit a range of different sites.

Hard copies of our Planbooks are now available and can be posted to you for an additional $6 per book.



Country 01 Sample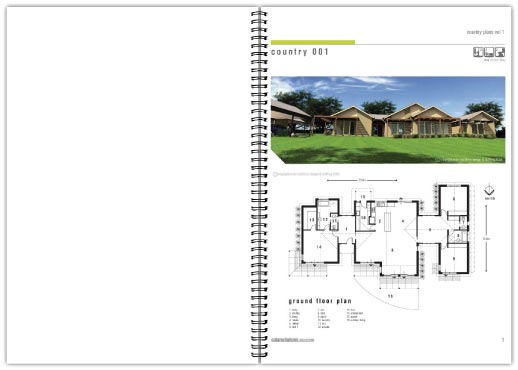 Each planbook is in an easy to read PDF format, each plan is layed out on a seperate page with simple floor plans, including overall dimensions and size guides below.
Easy to read size Guides.